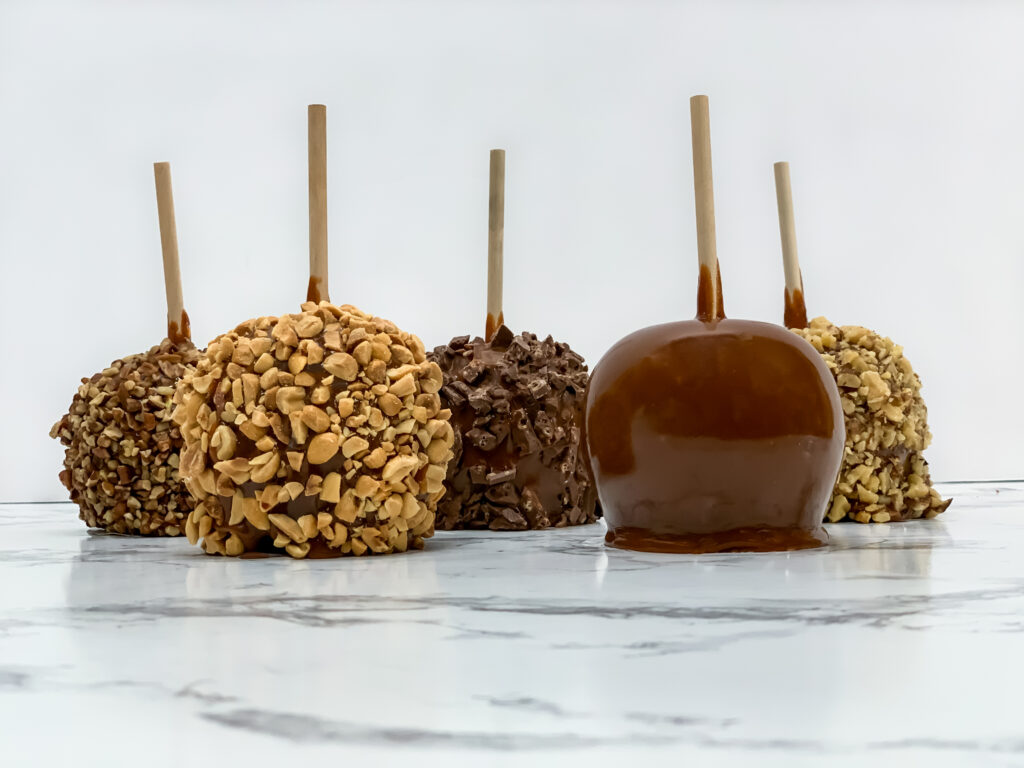 Homemade Specialties
A collection of homemade specialties from sides to treats are made with care. Since day one our family wanted to help make prepping easier by providing fresh dips to compliment your meal. Mild and hot salsa, guacamole, and our secret santa fe dip are available in multiple sizes. We hand dip caramel apples in our signature swirl covering each Granny Smith in tasty caramel. The caramel is made from scratch, carrying on Great Grandma's recipe. Smothered in nuts, candy or plain there is an option for everyone. Chocolate covered strawberries are available for purchase throughout the year. They are perfect for holidays, gifts, or a mid-week treat.
The Fruit Store is known for fresh fruit smoothies. All smoothies are dairy free and please ask if you would like greens to be added. Come on in to either location to enjoy 100% pure natural refreshment.
| | |
| --- | --- |
| STRAWBERRY PASSION | strawberries, banana, grapes |
| MANGO MADNESS | mango, pineapple, banana, grapes |
| SUMMER PARADISE | peaches, nectarines, pineapple, banana, grapes |
| BERRY NICE | raspberries, strawberries, pineapple, banana, grapes |
We also partner with other local businesses for additional homemade goodies.
The Sweet Spot Bakery: delicious Just Loafin' tea breads in a variety of flavors
susieO gourmet toppings: the best part is what's on top. Sweet, salty, and savory toppings made from scratch including chocolate fudge and salted caramel