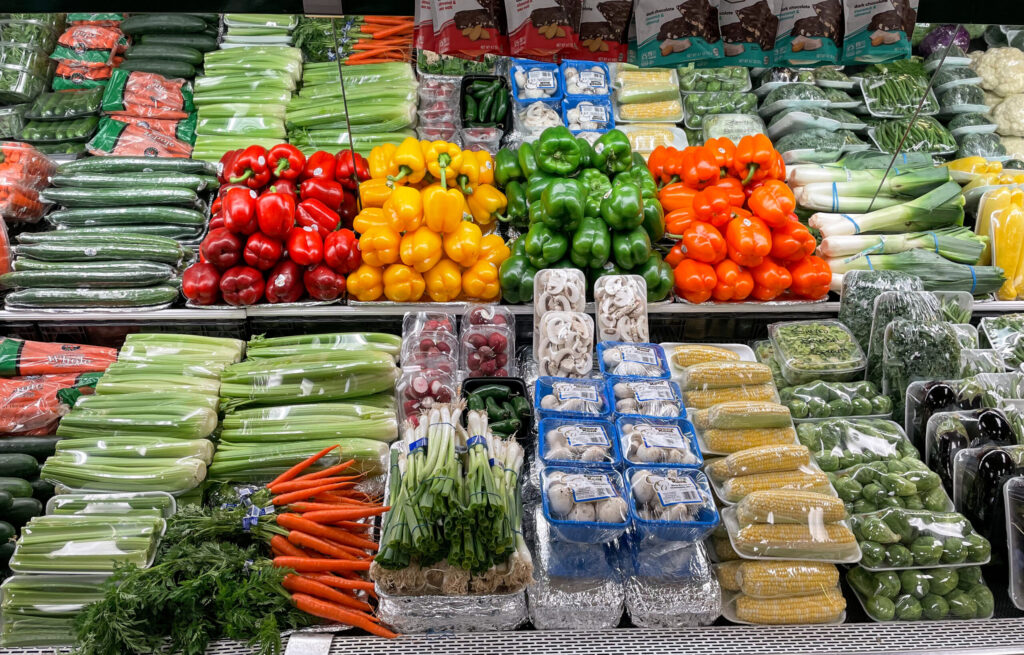 Fresh Groceries
Our stores provide the freshest, hand-picked produce to give you the most delicious meals. From whole fruits and vegetables to cleaned and cut, the variety is unparalleled. You will find a collection of apples, oranges, berries, melons, kiwis, pears, peaches, bananas, grapes, and more. An array of vegetables includes squashes, tomatoes, zucchini, cucumber, carrots, brussels sprouts, peppers, leafy greens, potatoes, and more to choose.
In addition to our namesake, we have additional grocery items to serve all of your needs. Packaged goods such as chips, pretzels, crackers, nuts, and dried fruit line our shelves. We hand package candy to provide the perfect sized treat to satisfy your sweet tooth. Refrigerated items include milk, cheese, and juices along with sparkling water and other drink options.
Come in and enjoy the salad bar, freshly cut daily. The salad bar is perfect to make your own creation for lunch and on-the-go. Along with lettuces to serve as your base, popular toppings are sliced bell peppers, shredded carrots, cut cucumbers, cherry tomatoes, broccoli, cauliflower, and shredded cheddar cheese. Additional toppings are available, giving you a variety every day. There are seven delicious dressings to choose from to complement an array of crunchy toppings.